Back to Events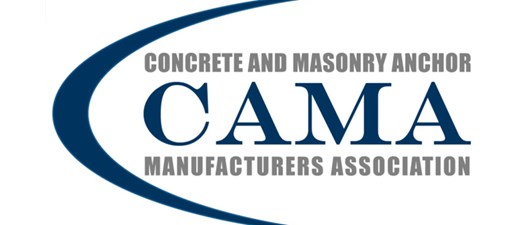 CAMA Task Group & Board of Directors Meeting
Tuesday, September 12, 2023
at
8:00 AM (CDT)
to Wednesday, September 13, 2023 at 12:00 PM (CDT)
* Registration open until 8/22/23 at 12:00 AM (CST)
Event Details
Arrangements have been made for the next CAMA Task Group and Board of Directors Meetings in Chicago, IL. Please register for the meeting by August 21, 2023.
HOTEL INFORMATION

Reservations - $189 per night + tax
Or call 1-800-756-5505 Code: CAM
The cutoff date to make sleeping room reservations at the group rate is August 21.
Check-in time is 3:00 p.m. on the day of your arrival, and the availability of your room cannot be assured prior to this time. Check-out time on the day of your departure is 12:00 p.m.
Cancellation must be provide to the hotel 24 hours ahead of scheduled arrival to avoid a cancellation fee equal to one night's room & tax.
Parking: Self parking is $30 per day or $38 per day for Valet.
We encourage you to make your hotel and airline reservations as soon as possible so your specific plans can be accommodated. Keep in mind that changes can always be made later if necessary.
A final meeting notice, agendas, and other pertinent information will be circulated before the meeting.
Please contact the CAMA office if you have any questions about the event.
SCHEDULE OF EVENTS
Tuesday, September 12, 2023
AC232 – 8:00 a.m. – 10:00 a.m.
AC308 – 10:00 a.m. – 12:00 p.m.
Lunch – 12:00 p.m. – 1:15 p.m.
AC70 – 1:15 p.m. – 2:30 p.m.
AC193 – 2:30 p.m. – 3:30 p.m.
AC01/58 – 3:30 p.m. – 4:30 p.m.
Research Task Group – 4:30 p.m. – 5:30 p.m.
Wednesday, September 13, 2023
Board of Directors – 8:00 a.m. – 2:00 p.m.
(Includes a working lunch)
PROXY
Due to the important strategic initiatives CAMA may be undertaking, we ask that all CAMA Board of Directors attend the meeting. If you cannot attend, it would be beneficial to send a proxy to vote on any pertinent items. We have also included a proxy form for those who cannot attend the face-to-face meeting but would like to give your vote to another Member representative. If you do not plan to attend, please forward your proxy form to the CAMA office by August 21, 2023. A copy of the Proxy form can be downloaded here: CAMA Proxy Form