About Us
Providing technical expertise to the construction industry since 1994
CAMA comprises manufacturers of anchoring systems for concrete and masonry as well as representatives from academia, regulatory bodies, testing laboratories, and related trade associations.
CAMA works with code organizations to establish standards, codes, criteria, and guidelines for anchorage to concrete and masonry. Primarily a technical organization, CAMA provides a forum for discussion of matters of concern to the industry and represents a unified voice for the anchor community.
CAMA strictly adheres to antitrust laws and regulations. The CAMA Antitrust Policy serves as a guideline to promote a competitive business environment among concrete anchor manufacturers and suppliers. CAMA does retain Antitrust Legal Counsel.
---
CAMA Members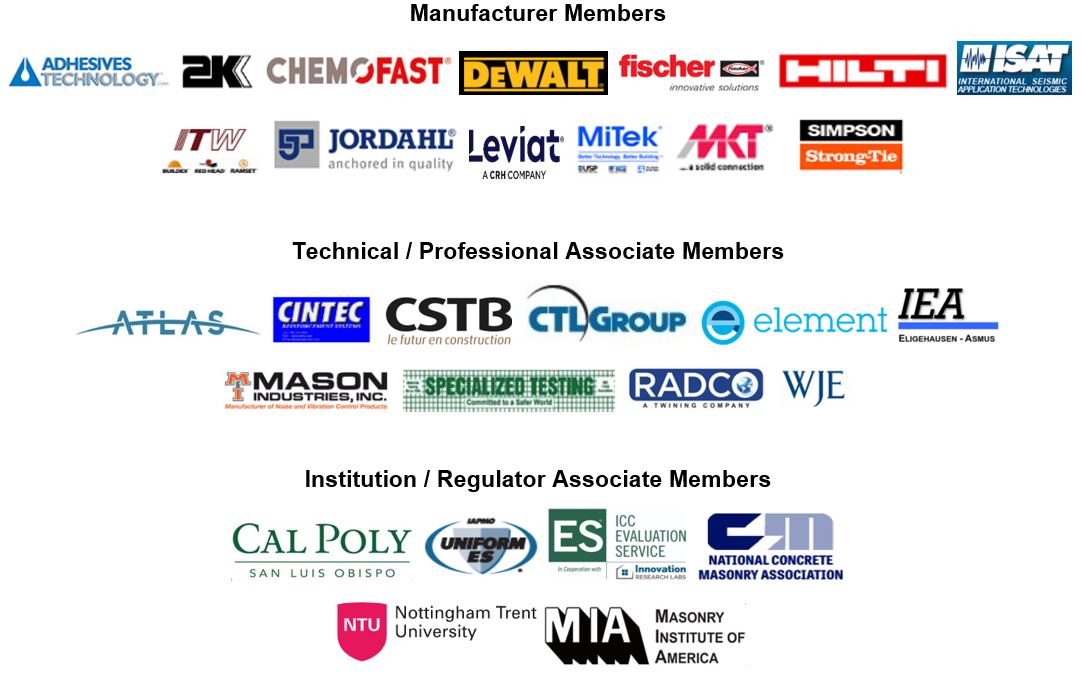 To learn more about our members, click here to visit our member directory.